Carnival Event Tickets
Some of these have holes punched for keeping in a file.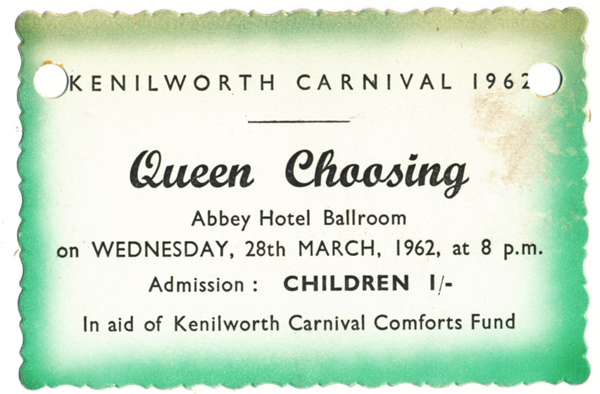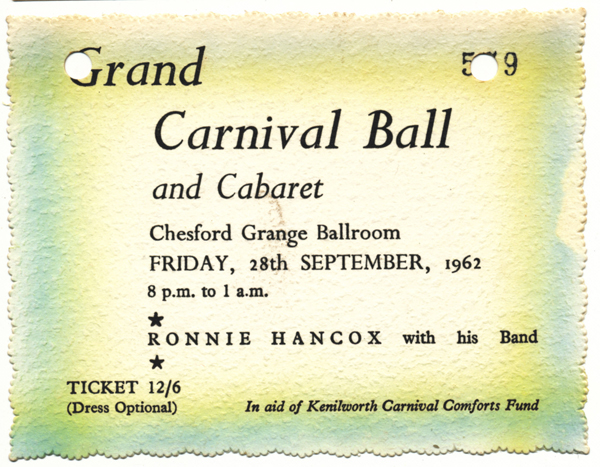 1962. Events continued throughout the year, the carnival Ball at Chesford being three months after the procession day.
1963. A 10 shilling ticket is about £10 today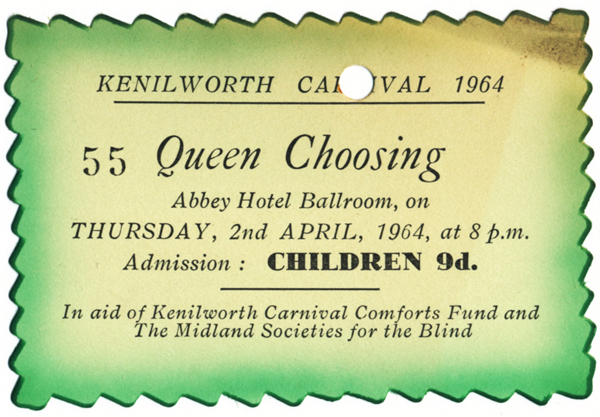 1964, Adult and Child tickets for the Queen choosing.
1964's Carnival included an out-of-town event at Coventry's Locarno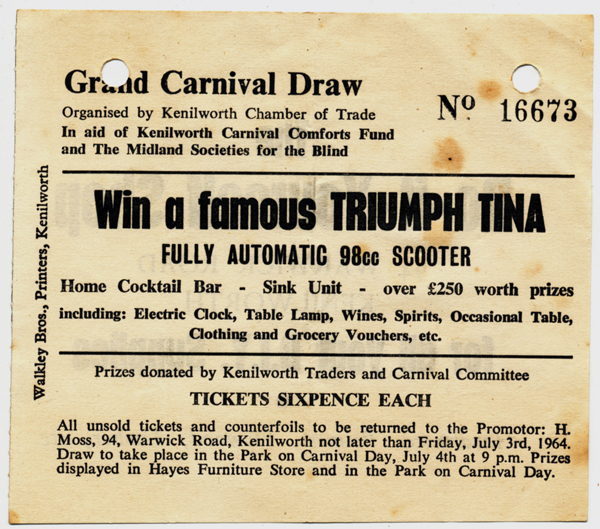 1964 carnival prize Draw ticket.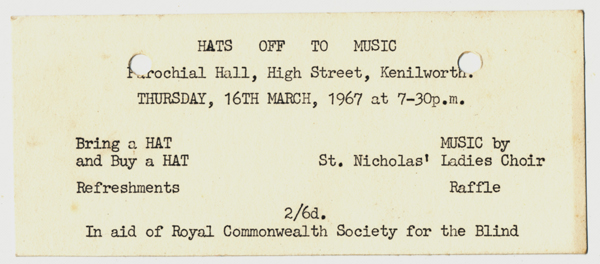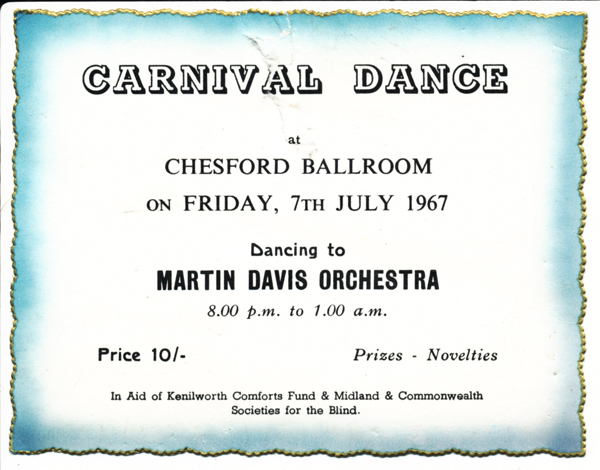 1967