Carnival Queens 1947 - 1973
These photographs are taken from my recently acquired collection of Carnival programmes. There are spaces, do you have programmes to help fill the gaps?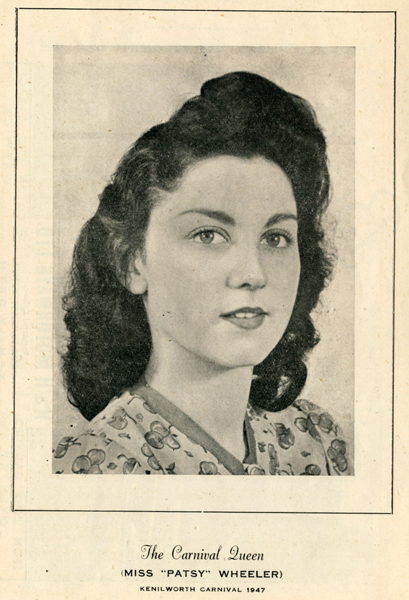 1947, 19 year old Patsy Wheeler
I am sure Patsy won't mind me saying that she was 90 in February 2018
1951, Maureen Postins
1955, 17 year old Patricia Wint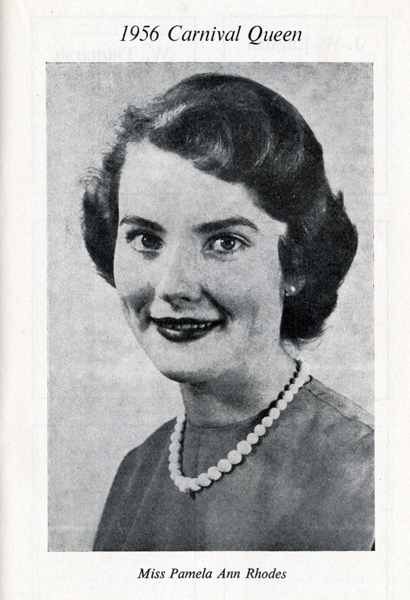 1956, 18 year old Pamela Ann Rhodes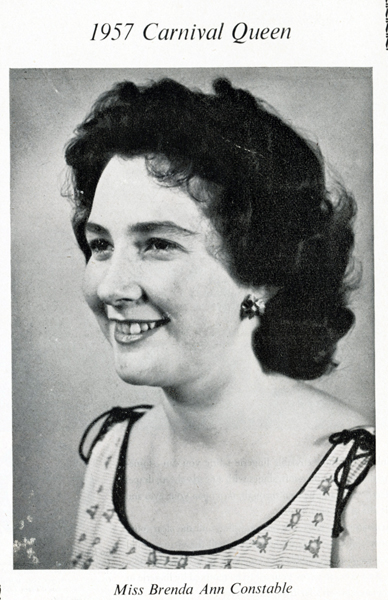 1957, 17 year old Brenda Ann Constable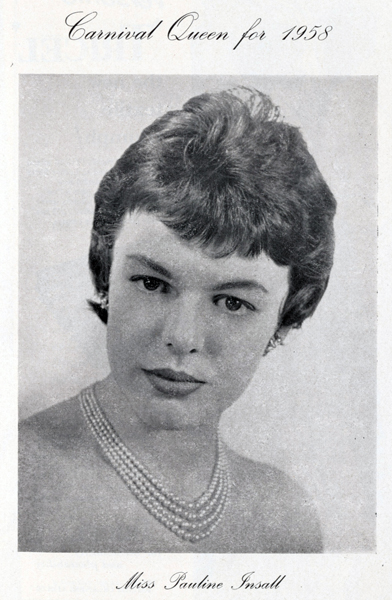 1958, 17 year old Paula Insall; Paula was Maid of Honour the previous year
1959, 19 year old Wendy Anne Reeder; the entire programme was printed in blue this year
1960, Susan Dodd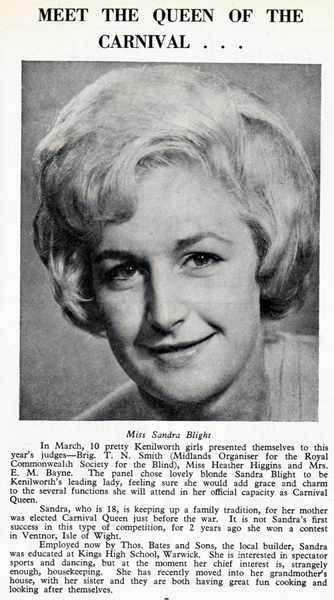 1961, 18 year old Sandra Blight. Her mother, Esther Joan Simpson, was Carnival Queen in 1937; this was the first mother and daughter to be Queens and as far as I know, the only time it has happened.
1962, Stella Weeks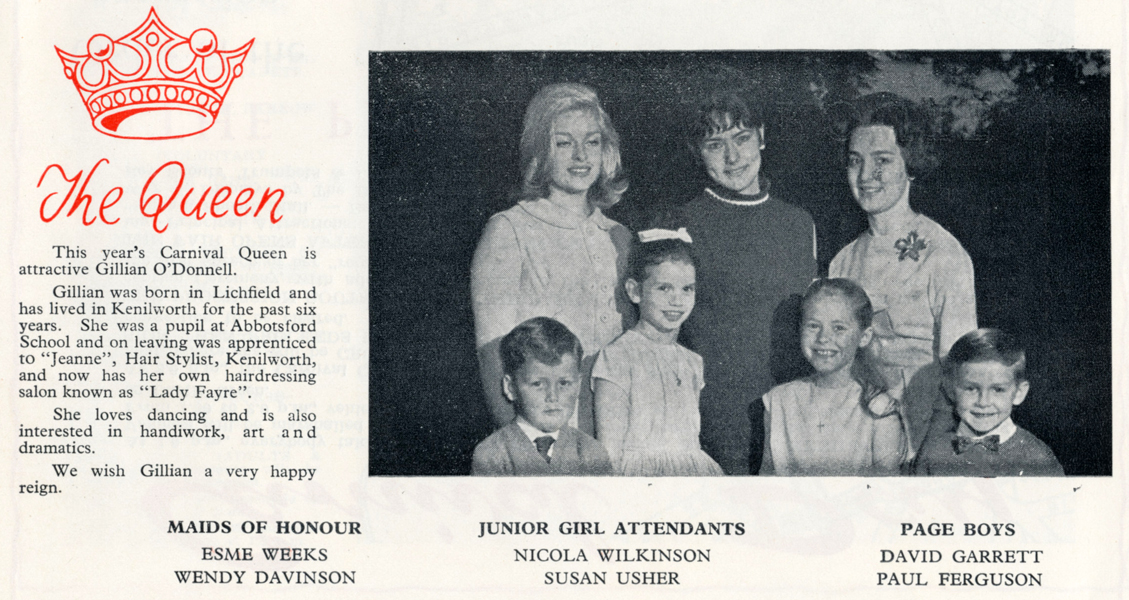 1963, Gillian O'Donnell. In 1963 the carnival programme was a fold-out leaflet, restricting its contents
1964, Carol Ruperti
1965, 21 year old Christine Thorn
1966, 17 year old Francis Billet
1967, 19 year old Vivian Rofe, a Maid of Honour the previous year.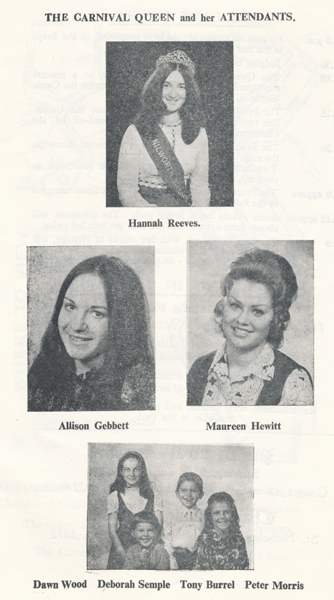 1972, Hannah Reeves. A poor quality 12 paper-paged programme with little room for the Queen and her entourage.
1973, 24 year old Wendy Watts