Carnival Queens
In 'Kenilworth People & Places, Volume 2', I have recorded the history of the first 25 years of Kenilworth Carnival, for many the first 'fixture' in Kenilworth's calendar.
The focal point of all Carnivals is of course the Queen; I have included a photograph of every Carnival Queen up to and including 1951.
These photographs below are taken from newspapers, the book includes many original photographs including several early Queens on their horse-drawn floats:
1926 and 1927 No known queens
1928 Jean Spence 1929 Alice Beck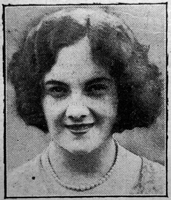 1930 Freda Thurley 1931 Jean Mills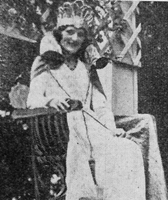 1932 Mollie Meadows 1933 Edna Jackson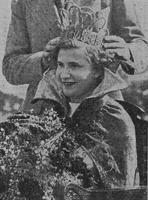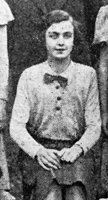 1934 Joan King 1935 Joan Hurst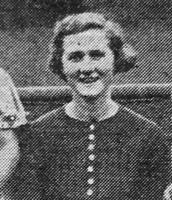 1936 Joyce Mills 1937 Esther Joan Simpson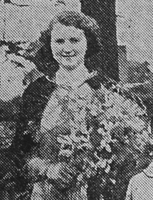 1938 Mary Mansell 1939 Peggy Constable
1940 Rosalind Booden 1944 Celia Reeves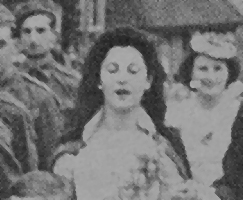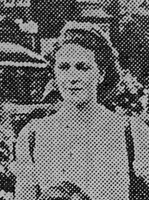 1947 Patsy Wheeler 1948 Betty Richardson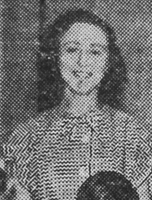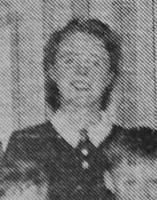 1949 Thelma Wringrose 1950 Jane Burford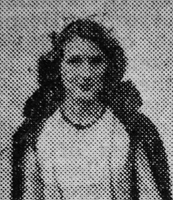 1951 Maureen Postins
Although outside the years of my most detailed carnival research, I have below included two later queens for their interest
This is Angela Wozencroft, crowned in 1968 but photographed in 1969 at the opening of Kenilworth's saunas in The Square. The interest is that this was the first time the Kenilworth Weekly News used a colour photograph, in a reflection of Queen Alice Beck (above) being the first ever person to appear in a photograph in a Kenilworth newspaper. As far as I can discover it was to be many years until colour was used again in the KWN, possibly the 1980s. My copy of this KWN is a little faded.
Carnival Queen Pamela Fox, crowned 1969, in a coal scuttle on the scales at Kelsey's coal yard in Dalehouse Lane (at the former gasworks, now Deer Leap). The scuttle was to be placed in Talisman Square to be filled with coins raising money for the carnival good causes; it was hoped that Pamela's weight in coins could be raised, she was 8 1/2 stone.